The Jury in the years 2007-2011
The jury of the 5-10-20 Competition is made up of experts in film and communication in Switzerland and abroad. The competition's partners together appoint the members of the jury each year.
More about the jury procedure and evaluation criteria.
Members of the former Juries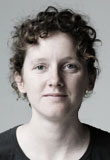 Maja Gerig
is an artist and filmmaker based in Zurich. In 2005, she gained a degree as a designer with focus on animation at the Lucerne School of Art and Design. Her current artistic work focuses on installations and performances. During four years she co-curated the Artspace Rondeel Maastricht (short-ARM) in Maastricht. In September 2009 she premiered her first animated film since graduation: a puppet animation called Amourette, it was also screened as supporting film in Riff Raff Cinema.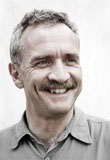 Ueli Ritschard
Federally Certified Business Economist. Professional career at Texaco, Usego-Waro-Group and Zurich Zoo. Since 2001 Ueli Ritschard is managing director of "e-advertising", the specialist company for electronic outdoor advertising displays founded in 2000 by Affichage Holding (APG).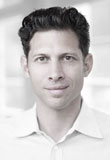 Philipp Skrabal
Executive Creative Director, Member of the Board and Partner of Wirz (BBDO). Philipp Skrabal has won over 250 national and international creative awards, including several Cannes Lions. He is a Member of the Board of the Art Directors Club of Switzerland and is also a Member of the Board of the ADC / BSW Creative School. In the years 2005, 2007 and 2010 he was a juror at the ADC of Europe and took on the same task at the 2011 Cannes Lions. Philipp Skrabal is married and father of four children.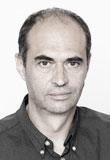 Kurt Strässle
is head of the stamps and philately department at Swiss Post and has recently taken office as president of the Art Commission of Swiss Post. Before joining Swiss Post in 1999, he worked as a freelance photographer, graphic designer, advertising professional, gallerist and as project manager for various cultural projects. Kurt Strässle is a trained photographer and graphic designer and holds a Federal Degree as Advertising Manager and Cultural Manager.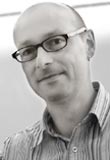 Benno Gut
After completing his studies in London, Benno Gut first worked as an Art Director in London, Zurich, Australia and Papua New Guinea, then as a Senior Compositing Artist and Special Effects Supervisor in Zurich. In 2000, Benno, together with Markus Gyhr, founded Ultra Images, a Zurich-based company specialising in production and post production of commercials, films, multimedia, IPTV and digital signage, where he is currently engaged as Managing Partner and Creative Director.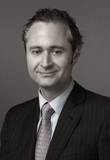 Ronny Kaufmann
is an executive for communications of politics and economy and presides this commission for the Schweizerischen Post. From the year 2001 to 2006 he was co-partner and partner for an agency that specialised in political communication.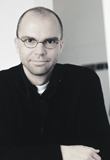 Thomas Lüber
is executive and creative director at the Lesch+Frei AG, an ad agency in Zurich, and thus responsible for designing films and animations for TV, cinema, e-boards, banners and other applications.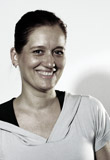 Stefanie Paffendorf
has been working as part of the editorial board for the program of INFOSCREEN - your city channel in various locations throughout Austria. Prior to which she was marketing manager at a publisher house in Hong Kong, and a PR-Consultant in Berlin.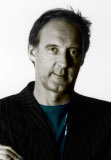 Reiner Roduner
is an active director and producer of TV and cinema commercials, as well as commissioned and feature films since 1987. Additionally Roduner Reiner is the owner of the Absolute Frequency Film AG, Utainment GmbH and co-owner of Seed Audio-Visual Communication AG, and the Shining Pictures, Inc. Since 2004 he has also held lectures on audio-visual communication at the SAWI.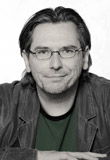 Roland Unterweger
Since 1988 he has been a director and author in the field of film and digital media, as-well as artistic and commissioned projects. And in the year 2000 has taken up teaching and research at the University Lucerne - Design & Art in the media art and video department .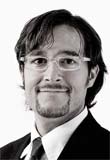 Marco Zuber
is a qualified animator «VFS - Classical Animator 2D». In 2010, after 13 years in the Internet business, is now head of the Online Unit at Factum AG in Zurich, and responsible for consulting, creation and production of Internet and Intranet solutions, as well as for multimedia, movie and animation projects. Prior to this, Marco worked for Namics, Screenlight Interactive and Previon, mainly in creation.